Welcome
Do you have a secret hope?  Is there something inside you that says that you can help to make your corner of the world a better place?
Inside each of us, there's a wish – a prayer – that we can make a difference.  Sometimes it's hard to know how.
We believe we can help you find it.
WHUMC isn't a place.  We're people like you, who want to make a difference.  We're looking for new ways to do just that, bec
ause that's what we believe God wants us to do.  You're invited to go on that journey, too.
What do we mean when we say "Joyfully Helping God Heal Broken Lives?"
At WHUMC we are "Joyfully Helping God Heal Broken Lives." We do so in many different ways, so this phrase means different things to different people. However, we've found that most of the things that we're passionate about can be summarized in these six words. Click here to read more.
---
The cross was originally meant to take something away. The religious elite and the Romans both saw it as a way to deal with a problem, by removing it. But God had a different idea. The cross of Jesus gave us much more than it took away.
It gives us a vision of the measure of God's love.
It gives us a way to look at our lives that isn't grounded in competition, acquisition, or convenience.
It gives us a choice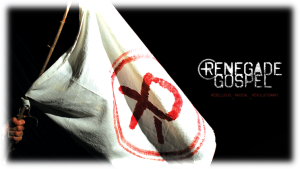 — to take up one like it daily, and be in the Father's will, or to lay it aside, and follow our own.
"What good would it do to get everything you want and lose you, the real you? What could you ever trade your soul for?" (Mark 8 MSG).
The Way of the Cross is our focus Sunday, March 29th at WHUMC. 34201 Eddy Road, Willoughby Hills services at 9 & 11.
---
Our Sunday Schedule is changing on Easter!
For some time now, the WHUMC Church Council has been in conversation about the Sunday Morning  Schedule.  The call went out for thoughts to be expressed about the benefits and challenges that might be involved.  We heard from folks with their suggestions and questions, for which we are very grateful.  On Easter, April 5th, the Sunday morning schedule WHUMC will be:
9:30 Worship with the Praise Team
10:30 Fellowship Time
11:00 Worship with the Worship Choir of Willoughby Hills.
On following Sundays, Children's Sunday School will be offered at 9:30, and Kids' Church at 11:00.
And, on Easter Sunday only, we're bringing back the "Sonrise Service" at 7am.
Thank you to everyone who has been in prayer about this.  It's our hope that this will help us in our continuing effort to share God's good news with as many people as we can!